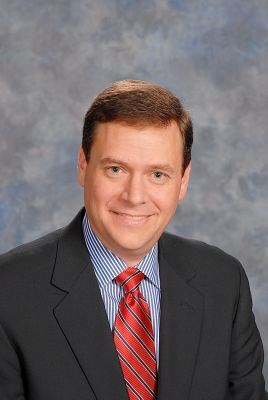 Tim was born and raised in Des Moines. He received a BA degree from Central College in 1988; majoring in Psychology, Philosophy, and Religion. He attended Asbury Theological Seminary where he received a Masters of Divinity degree in 1992. Tim began Pastoral Ministry in 1990 and was fully ordained in 1995 by the Iowa Annual Conference of the United Methodist Church.
Tim has served several churches throughout Iowa; spending most of his career in the northwest corner of the state. In 2016 he was appointed to serve Staves Church and welcomed the opportunity to come back to his home town after being gone for 32 years.
Tim is called to be a Preacher, Teacher, and Healer. He has been involved with healing ministry since 1993 when he became a member of the International Order of St. Luke the Physician. Time and his wife Nancy were married in 1989 and together they have 3 adult children. In his spare time, Tim enjoys reading, exercising, and spending time with wife and family.
Office Hours:
Monday: 10:00 a.m. to 12:30 p.m.
Tuesday: 9:00 a.m. – Noon
Wednesday: 9:00 a.m. – Noon
Thursday: Visitations
Friday: Off
Other times available by appointment.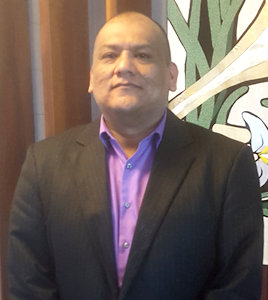 Born in Christ in a small town in Nebraska where the Latin work was absent in that community. God called them not only to salvation but also to the ministry. I am talking about the pastors José Luis Tijuana Iris Pérez from Mexico were collaborators and students in the city from Lincoln Nebraska in the main church of the ministry with his pastors Miguel and Luis Santamaría. Educated by them guided by the holy spirit who supported him guided by the Lord and instructed in the light of the word and were instructors so that they obeyed the pastoral call. They were sent to the State of Missouri to pastor one of the churches of Great influence in the city of Springfield. As time went by and their Progress in the Pastoral Life pastors José Luis and Juana Iris Pérez and family have developed for the work of God the desire from being planters of churches. The main vision of our ministry God in his infinite mercy had well move them to the state of Iowa in their capital city supported by our pastors general Miguel and light Santamaría. The search for a place to start a new work in such a city God touched the heart of the United Methodist Church which with all love and joy opened its doors so that our Latin work originated in that place. We are currently performing services in such a church using its facilities we are grateful to the pastors of the United Methodist Church for giving us such a blessing. Our first service was on July 6, 2018, in the aforementioned facilities of the Free Methodist Church. Our church bears the name of church processes in Christ and our pastors are José Luis and Juana Iris Pérez and family. We are joyful for the blessings that God has given us. We are a mystery with Vision and with a divine purpose of God to carry the message of the kingdom to every creature.